Jacqueline du Plessis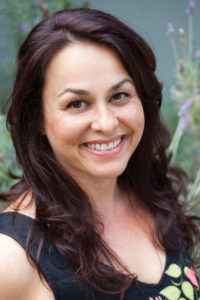 Hours: By appointment
Jacqueline du Plessis has a passion to help you with transformation so you can live your life with optimal health and wellbeing.  Jacqueline has fourteen years experience as a fully qualified Holistic Health Practitioner and Wellbeing Coach. Jacqueline has extensive expertise and with her knowledge and wisdom in natural medicine, she offers specialist clinical services in naturopathy, nutritional medicine, herbal medicine, dietary and lifestyle advice, flower essence therapy, fitness, counseling, grief trauma and crisis counselling.
Jacqueline has a high level of cultural awareness and sensitivity in relation to mental health, trauma, social and emotional wellbeing. Jacqueline is empathetic and compassionate and works with people of all ages and backgrounds. Her focus is on transformation and getting results. Her purpose is to serve you and to create the best outcome for you so you can evolve. Transformation is possible if you are committed to change. The very moment you make the choice to heal, the process is set in motion.
Do you experience or suffer from any of the following:
Feel unwell or struggle with your overall wellbeing?
Experience mental health issues such as anxiety or depression?
Suffer with stress, lack of energy or chronic fatigue?
Have digestive issues or are overweight?
Have a chronic disease, long-term condition or undiagnosed health condition?
Feel you have low self worth?
Feel you are struggling with everyday life stressors and emotional issues?
Have experienced trauma?
If you have answered YES these questions, Jacqueline is here to help transform your life and share your journey of healing that is congruent and aligned with you.