Ty Taylor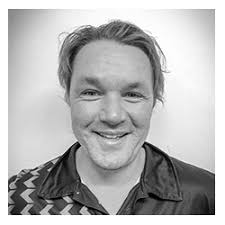 Hours:  Fridays 8.00am – 3.00pm
Dr Ty Taylor is a male osteopath with expertise in ankle and foot pain, arthritis, back pain, biomechanical assessments, elbow pain, knee problems, muscle pain, neck pain, pain management, postural problems, posture problems, repetitive strain injuries (RSI), sciatica, scoliosis, shoulder problems, spinal pain, sports injuries, temporo-mandibular joint (TMJ) problems, tendonitis and whiplash.
Ty has been a practicing Osteopath since 2012 and has a passion for health and promoting quality of life. His experience comes from treating a wide variety of people including office workers, retirees, students, athletes and people just wanting to keep active and pain free.
Ty takes a classical and structural approach to Osteopathic treatment but also utilises exercise prescription to maximise results. He enjoys taking time to understand why and how your body is the way it is and how the holistic principles of osteopathy can help you.
Ty has learnt from some of the best in the profession, having spent time with many different practitioners around Australia. He has been exposed to a vast number of treatment approaches from many practitioners, which he draws upon to address the specific needs of his patients. From his experience in pain management Ty enjoys working with people that have been unsuccessful with other treatment modalities.
Away from Osteopathy, Ty is a keen surfer, has travelled extensively and enjoys the great outdoors. He's passionate about cooking nutritious food and values spending quality time with family and friends.
What is Osteopathy?
Osteopathy is a form of manual healthcare which recognises the important link between the structure of the body and the way it functions. Osteopaths focus on how the skeleton, joints, muscles, nerves, circulation, connective tissue and internal organs function as a holistic unit.
Using skilled evaluation, diagnosis and a wide range of hands-on techniques, osteopaths may identify important types of dysfunction in your body. Osteopathic treatment uses techniques such as stretching and massage for general treatment of the soft tissues (muscles, tendons and ligaments) along with mobilisation of specific joints and soft tissues.
In Australia, osteopaths are government registered practitioners who complete minimum accredited university training in anatomy, physiology, pathology, general healthcare diagnosis and osteopathic techniques.
Osteopaths are primary healthcare practitioners and are trained to recognise conditions that require medical referral. They are also trained to perform standard examinations of the musculoskeletal, cardiovascular, respiratory and nervous systems.
Osteopathy is covered by most private health funds and by Medicare's Chronic Disease Management (CDM) Plans. Osteopaths are registered providers for DVA patients, as well as by State workers' compensation schemes and motor accident insurers.