Julie Nos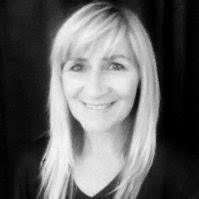 Hours: Thursdays and Fridays 9am – 5pm
Email: jules.nos@gmail.com
Dr Julie Nos was awarded a Doctor of Philosophy in Clinical Psychology at Griffith University after completing a bachelor's degree in Behavioural Science and an honours degree in Psychology.
Julie offers a service to children, youth, adults and families who may be experiencing a variety of challenges some of which include:
Stress, anxiety & depression
Alcohol and drug issues
Parenting difficulties
Family and relationship difficulties
Difficulty with life adjustments
Anger management
Divorce and separation
Bereavement
Post-traumatic stress disorder.
To access counselling by Julie you will need to firstly visit a GP, psychiatrist, or pediatrician who will provide a referral and Mental Health Care Plan. You can then contact Julie directly for an appointment.
No costs are involved to you as Julie bulk bills directly to Medicare on your behalf.
---
What is Psychology?
Psychology is the study of human behaviour. Psychologists are experts in human behaviour, having studied the brain, memory, learning, human development and the processes that determine how you think, feel, behave and react. Psychologists apply their expertise using reliable and scientifically supported methods.
Psychological therapies are widely used to treat individuals, couples and families and can also be applied to groups and organisations.
What is a Clinical Psychologist?
Clinical psychologists are experts in assessing, diagnosing and treating a wide range of psychological difficulties such as stress, adjusting to life's changes as well as more severe mental health concerns. Clinical psychologists receive specialist training in effective and proven psychotherapy tools, techniques and strategies.