Fiona Bye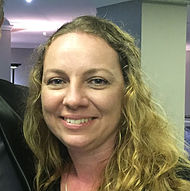 Hours: Alternate Tuesdays
Russell Clinic – 9.00 – 4.00
Macleay Clinic – 9.30 – 4.30
Fiona grew up in Wynnum and spent many years as a Registered Nurse. She has worked at most of Brisbane's hospitals at one time or another, but mostly based at RBH. When her 3 children got older she decided to study podiatry graduating with 1st class honours.
Fiona has worked for private practices, Blue Care, nursing homes and specialised in home visit podiatry as a roving podiatrist in metro and regional areas.
She now lives in Birkdale where she runs her business Pod on the Run and can assist with:
general nail, callous/corn care,
thick, Ingrown or fungal toenails,
diabetic assessment and management,
warts,
circulation testing,
foot and lower limb pain
orthotics, footwear advice
and more.
Medicare referrals, Health Fund Rebates and DVA are available